Jamaica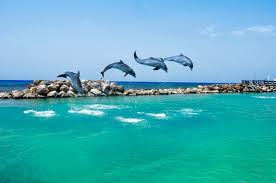 Jamaica is an absolute queen of the Caribbean.
Below is the information about two top resort accommodations in Jamaica.
1. The Half Moon offers a wide range of choices for dining pleasure with four restaurants and eight bars. Swimming is a must on the island, which is underlined by plenty of swimming pools. And of course a relaxing spa-salon.
2. Rosehall Country Club is a very picturesque place which is situated on white sand beaches with a magnificient view on the Caribbean. The club gives its visitors views of mountain peaks making an unforgetable sight. This resort has a water park as an evidence of the family-friendly policy.
The following places may be interesting to anyone who is willing to travel to Jamaica.
– Coyaba River Garden and Museum – the Jamaican-Spanish architecture;
– Shaw Park Gardens – tropical paradise;
– Mobay Under Sea Tours – glass bottom boat;
– Montego Bay Marine Park – wet and wild fun park.